Season Opener Rains Out

Anticipation and enthusiasm abound as the drag racing season kicked off proper.  The day had been fine and hot but as with everything tropical, the weather was forming unseen in the rural areas and racing was going to be affected later on.
br/>A great range of new cars were out for some testing and ra [ ... ]
READ MORE...
Competition Drag Racing kicks off this Saturday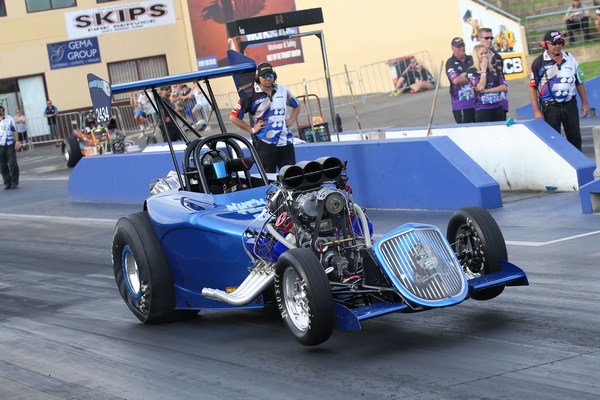 Competition Drag Racing makes a comeback this Saturday at Hidden Valley Drag Strip as part of the 2014 Season Opener.

After the traditional wet season break plenty of teams are eager to get out to the Valley in what will be the first competition round of the season.

One new car to hit the track is t [ ... ]
READ MORE...
Scott White is looking to go one step better

The Southern Nationals is set to awaken the state of Victoria when ANDRA Championship drag racing returns to Calder Park with a massive hit of action this weekend. With Top Doorslammer, Pro Stock and Pro Stock Motorcycle on the bill, Melbourne fans haven't quite seen that kind of show for someti [ ... ]
READ MORE...
Remote Asset Services signs onto Colosseum

The 2014 drag racing season kicks off on a high this week at Hidden Valley Drag Strip with the announcement that Territory construction and fabrication company, Remote Asset Services has taken up naming rights over the Colosseum.

The only dedicated burnout pad in Darwin, the Colosseum provides a ve [ ... ]
READ MORE...