FIFO with go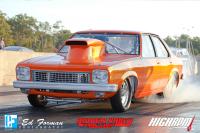 Benny Phillips is one of the many FIFO workers in Darwin, far away from his home in Victoria. But he has taken advantage of his work situation this year by bringing his Holden Torana with him to go racing at Hidden Valley Drag Strip. Phillips competes in the Top Sportsman class and has now reache [ ... ]
Read more...
Next street meet now September 2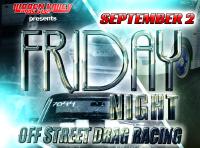 Due to a clash with the speedway, HVDRA has unfortunately had to cancel the street meet planned for August 19.  But we hope that we can still catch you on September 2 to enjoy the thrill of quarter mile drag racing in your street car or bike. For more information about off street drag racing at [ ... ]
Read more...
Series taking shape at Hidden Valley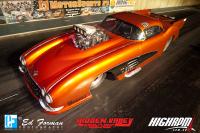 With round three of the Hidden Valley Drag Strip Track Championship in the books, the story of each of the eight categories is beginning to take shape. Benny Phillips moved to equal first with Dwight Brieffies thanks to his victory against Grant Radcliffe in Top Sportsman. It was Phillips' second [ ... ]
Read more...
Special meaning behind Nitro Thunder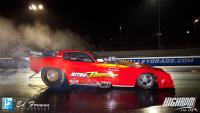 Drag racing is more a team sport than most people imagine. It takes a small army of dedicated souls behind the scenes to bring a race vehicle to the track – especially if it happens to burn nitro. Rory Taylor is the WA-based owner of the Nitro Thunder Funny Car, which will feature at Hidden Val [ ... ]
Read more...