2015 Calendar Release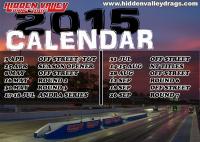 After much anticipation the 2015 calendar of events for Hidden Valley Drag Strip has now been released. The ANDRA Drag Racing Series is set to make a return to Hidden Valley on the 16-17 of July. While details are still being finalized both Top Alcohol and Top Doorslammer categories have been con [ ... ]
READ MORE...
HVDRA President to step down at AGM

Long serving Hidden Valley Drag Racing Association President, Jay Jukes today announced his plans to stand down as President at the end of this year After 10 years with the club Jukes felt it was time that he focused on his recently changed career and his young family. "I am sadden to have t [ ... ]
READ MORE...
Voodoo Shock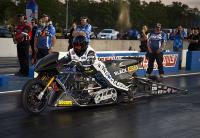 Three times Top Fuel Motorcycle Champion Chris Matheson took the full brunt of a freak accident in Round 5 of the ANDRA Drag Racing Series for Top Fuel Motorcycle, held at Hidden Valley Dragstrip in Darwin over the weekend of 11-12 July.   Matheson received an electric shock into his hands at h [ ... ]
READ MORE...
2014 Annual General Meeting

AGM Notice Notice is hereby given of the 2014 Annual General Meeting for Hidden Valley Drag Racing Association to be held at 6:00pm on Tuesday 21 October 2014 at Motorsports House, Hidden Valley. Nominations are now open for the 2015 committee. Please complete the Nomination Form and email to [ ... ]
READ MORE...