Presentation Evening - let us know you are coming!

Hi everyone! Well it is that time of the year where we all gather to honour those Racers and Officials who have excelled this year at Hidden Valley Drag Strip. Keep Saturday night the 8th of October free and come along and have a great night at Cazalys in Palmerston. We will be kicking off about [ ... ]
Read more...
FIFO with go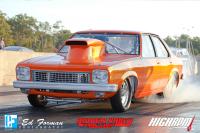 Benny Phillips is one of the many FIFO workers in Darwin, far away from his home in Victoria. But he has taken advantage of his work situation this year by bringing his Holden Torana with him to go racing at Hidden Valley Drag Strip. Phillips competes in the Top Sportsman class and has now reache [ ... ]
Read more...
Next street meet now September 2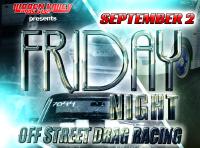 Due to a clash with the speedway, HVDRA has unfortunately had to cancel the street meet planned for August 19.  But we hope that we can still catch you on September 2 to enjoy the thrill of quarter mile drag racing in your street car or bike. For more information about off street drag racing at [ ... ]
Read more...